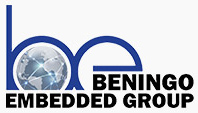 Beningo Embedded understands the design process and how to take a product from concept to production. We have a proven track record of successfully engineering products across a wide range of industries, and offer a wide range of embedded systems training as well.
More info

Founded in 2002, Abelon Systems is a leading UK-based embedded systems company, specialising in software and hardware solutions across major business sectors.
More info

The Electronics Engineer's Tool Store
More info

We provide lightweight, open source active object frameworks and graphical modeling tool for deeply embedded systems, such as single-chip microcontrollers.
More info

AdaCore is the leading provider of commercial software solutions for Ada, a state-of-the-art programming language designed for large, long-lived applications where safety, security, and reliability are critical. AdaCore's flagship product is the GNAT Pro development environment, which comes with expert on-line support and is available on more platforms than any other Ada technology.
More info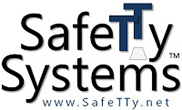 From our base in the UK Midlands, we provide support for organisations across the world that need to create real-time embedded systems that are safe, reliable and secure. In the context of international safety standards (such as IEC 61508, ISO 26262 and DO-178) this is sometimes described as a process of achieving functional safety.
More info

Micrium has consistently held the leadership position in embedded software components. The company's flagship μC/OS family is recognized for unparalleled reliability, performance, dependability, impeccable source code, and extensive documentation. In addition, some Micrium components contain certifications that meet the rigorous safety-critical standards demanded by industries that include medical electronics, avionics, and industrial products.
More info

Microchip Technology Inc. is a leading provider of microcontroller and analog semiconductors, providing low-risk product development, lower total system cost and faster time to market for thousands of diverse customer applications worldwide. Headquartered in Chandler, Arizona, Microchip offers outstanding technical support along with dependable delivery and quality.
More info
All Vendors