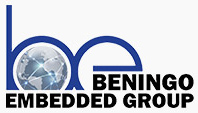 Beningo Embedded understands the design process and how to take a product from concept to production. We have a proven track record of successfully engineering products across a wide range of industries, and offer a wide range of embedded systems training as well.
More info

Cypress (NASDAQ: CY) delivers high-performance, high-quality solutions at the heart of today's most advanced embedded systems, from automotive, industrial and networking platforms to highly interactive consumer and mobile devices. With a broad, differentiated product portfolio that includes NOR flash memories, F-RAM™ and SRAM, Traveo™ microcontrollers, the industry's only PSoC® programmable system-on-chip solutions, analog and PMIC Power Management ICs, CapSense® capacitive touch-sensing controllers, and Wireless BLE Bluetooth® Low-Energy and USB connectivity...
More info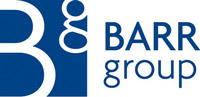 Barr Group, The Embedded Systems Experts®, is an independent provider of world-class product engineering, engineering consulting, firmware training, and expert witness services for the embedded systems industry. Founded by internationally known experts in the design of safe and secure embedded systems, Barr Group is driven by its mission to help engineers improve the overall reliability and security of all embedded systems applications.
More info

The Electronics Engineer's Tool Store
More info

We accelerate development of embedded software through our world-leading runtime visualization technology. Tracealyzer allows developers to faster understand, troubleshoot and optimize RTOS-based embedded software, through an powerful yet intuitive visualization system. We give our customers a better ability to deliver high-quality software-intensive products in time and within budget.
More info

We provide lightweight, open source active object frameworks and graphical modeling tool for deeply embedded systems, such as single-chip microcontrollers.
More info

AdaCore is the leading provider of commercial software solutions for Ada, a state-of-the-art programming language designed for large, long-lived applications where safety, security, and reliability are critical. AdaCore's flagship product is the GNAT Pro development environment, which comes with expert on-line support and is available on more platforms than any other Ada technology.
More info

Founded in 2002, Abelon Systems is a leading UK-based embedded systems company, specialising in software and hardware solutions across major business sectors.
More info


I'M Intelligent Memory is a joint-venture of industry experts and companies with one common mindset: "Making innovative and better DRAM memory products that meet the future demands of our industry with the highest capacities, quality and longevity."
More info

Microchip Technology Inc. is a leading provider of microcontroller and analog semiconductors, providing low-risk product development, lower total system cost and faster time to market for thousands of diverse customer applications worldwide. Headquartered in Chandler, Arizona, Microchip offers outstanding technical support along with dependable delivery and quality.
More info

XMOS is a premier provider of voice and music processing and control ICs. Our XS1 xCORE Multicore Microcontroller solutions have been the driving force behind the highest quality consumer, studio and broadcast audio equipment from over 200 vendors. Now on its second generation, the xCORE-200 family of Multicore Microcontrollers is pushing the boundaries of quality and integration - delivering premium quality music, and the most comprehensive Voice User Interface (VUI) controller solutions for IoT devices.
More info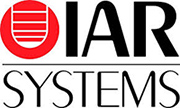 IAR Systems provides developers of embedded systems with world-leading software tools for developing competitive products based on 8-, 16-, and 32-bit processors.
More info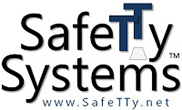 From our base in the UK Midlands, we provide support for organisations across the world that need to create real-time embedded systems that are safe, reliable and secure. In the context of international safety standards (such as IEC 61508, ISO 26262 and DO-178) this is sometimes described as a process of achieving functional safety.
More info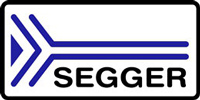 Founded more than 80 years ago, Rohde & Schwarz is one of the world's leading manufacturers of information and communications technology products for professional users. Initially focusing on RF engineering and RF applications in test and measurement, radiocommunications and broadcasting, the company has continually expanded its fields of activity over the past decades. In the meantime Rohde & Schwarz has also become one of Germany's largest manufacturers of IT security products.
More info

DAVE Embedded Systems is a well-established and constantly growing Italian company, focused on designing, manufacturing and selling of miniaturized embedded systems solutions. Since its foundation, back in 1998, DAVE Embedded Systems has developed its business, increasing its know-how and activities.
More info
KINGSTAR from IntervalZero outperforms traditional hardware and competing software solutions with better performance at lower cost.
More info

We are the measurement insight company committed to performance, and compelled by possibilities. Tektronix designs and manufactures test and measurement solutions to break through the walls of complexity, and accelerate global innovation. Together we empower engineers to create and realize technological advances with ever greater ease, speed and accuracy. Tektronix solutions have supported many of humankind's greatest advances of the past 70 years. Health. Communication. Mobility. Space. With offices in 21 countries, we are committed to the scientists, engineers and technicians around the...
More info

Teledyne LeCroy is a leading provider of oscilloscopes, protocol analyzers and related test and measurement solutions that enable companies across a wide range of industries to design and test electronic devices of all types. Since our founding in 1964, we have focused on creating products that improve productivity by helping engineers resolve design issues faster and more effectively.
More info
We're changing the world, one chip at a time. Our analog and embedded processing products power electronics across every industry and help to make the world smarter, safer, greener, healthier and more fun.
More info