The Electronics Engineer's Tool Store
More info

We accelerate development of embedded software through our world-leading runtime visualization technology. Tracealyzer allows developers to faster understand, troubleshoot and optimize RTOS-based embedded software, through an powerful yet intuitive visualization system. We give our customers a better ability to deliver high-quality software-intensive products in time and within budget.
More info

Cypress (NASDAQ: CY) delivers high-performance, high-quality solutions at the heart of today's most advanced embedded systems, from automotive, industrial and networking platforms to highly interactive consumer and mobile devices. With a broad, differentiated product portfolio that includes NOR flash memories, F-RAM™ and SRAM, Traveo™ microcontrollers, the industry's only PSoC® programmable system-on-chip solutions, analog and PMIC Power Management ICs, CapSense® capacitive touch-sensing controllers, and Wireless BLE Bluetooth® Low-Energy and USB connectivity solutions, Cypress is...
More info

I'M Intelligent Memory is a joint-venture of industry experts and companies with one common mindset: "Making innovative and better DRAM memory products that meet the future demands of our industry with the highest capacities, quality and longevity."
More info

We provide lightweight, open source active object frameworks and graphical modeling tool for deeply embedded systems, such as single-chip microcontrollers.
More info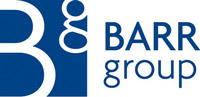 Barr Group, The Embedded Systems Experts®, is an independent provider of world-class product engineering, engineering consulting, firmware training, and expert witness services for the embedded systems industry. Founded by internationally known experts in the design of safe and secure embedded systems, Barr Group is driven by its mission to help engineers improve the overall reliability and security of all embedded systems applications.
More info

AdaCore is the leading provider of commercial software solutions for Ada, a state-of-the-art programming language designed for large, long-lived applications where safety, security, and reliability are critical. AdaCore's flagship product is the GNAT Pro development environment, which comes with expert on-line support and is available on more platforms than any other Ada technology.
More info

Founded in 2002, Abelon Systems is a leading UK-based embedded systems company, specialising in software and hardware solutions across major business sectors.
More info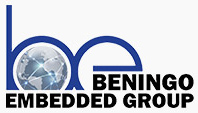 Beningo Embedded understands the design process and how to take a product from concept to production. We have a proven track record of successfully engineering products across a wide range of industries, and offer a wide range of embedded systems training as well.
More info

The BeagleBoard.org Foundation is a Michigan,USA-based 501(c)(3) non-profit corporation existing to provide education in and collaboration around the design and use of open-source software and hardware in embedded computing. BeagleBoard.org provides a forum for the owners and developers of open-source software and hardware to exchange ideas, knowledge and experience. The BeagleBoard.org community collaborates on the development of open source physical computing solutions including robotics, personal manufacturing tools like 3D printers and laser cutters, and other types of industrial and...
More info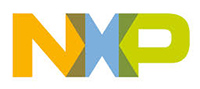 NXP Semiconductors N.V. creates solutions that enable secure connections for a smarter world. Building on its expertise in high-performance mixed signal electronics, NXP is driving innovation in the areas of connected car, security, portable & wearable, and the Internet of Things. NXP has operations in more than 25 countries, and posted revenue of $5.65 billion in 2014.
More info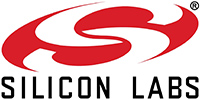 Silicon Labs is a team of hardware and software innovators dedicated to solving our customer's toughest embedded design challenges. For nearly 20 years, we have created the silicon, software and tools that enable the world's leading engineers to create products that disrupt industries and change the world.
More info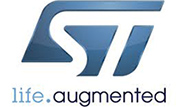 A world leader in providing the semiconductor solutions that make a positive contribution to people's lives, both today and in the future
More info

We're changing the world, one chip at a time. Our analog and embedded processing products power electronics across every industry and help to make the world smarter, safer, greener, healthier and more fun.
More info
KINGSTAR from IntervalZero outperforms traditional hardware and competing software solutions with better performance at lower cost.
More info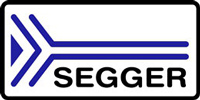 Arm is at the heart of the world's most advanced digital products. Our technology enables the creation of new markets and transformation of industries and society. We design scalable, energy efficient-processors and related technologies to deliver the intelligence in applications ranging from sensors to servers, including smartphones, tablets, enterprise infrastructure and the Internet of Things.
More info